Health and Wellness
Supporting the needs and wellbeing of our community are at the forefront of everything we do. We empower our community and encourage healthy connections and friendship, with an emphasis on healthy wellbeing as well as encouraging and supporting healthy lifestyle through fitness and dance.
Wellbeing - Mauri ora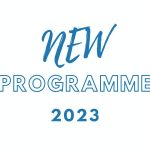 It's important to look know how to look after ourselves as we travel the journey of life. Knowing what to expect as our bodies change with age is important. Our Wellbeing Mauri Ora programme provides the tools and support to manage good health and enhance our wellbeing through the more senior years.
Fun fit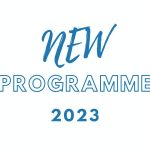 Our adaptive fitness programme catered to help those who face physical challenges. Fun Fit brings movement, fun and fitness together in a warm welcoming environment where everyone is encouraged to participate to the best of their ability.
Women's Focus Group
Our Women's Focus Group supports and empowers our women to be more assertive and confident. We promote health and wellbeing in a safe environment for our ladies.
We aim to uplift one another and are involved in women's awareness campaigns, different community activities and events that directly relate to wahine. It is also a wonderful opportunity for the group to discuss their achievements, feelings, goals, and ambitions.
Mens Focus Group
Our Mens Focus group work together focusing on what it means to be a strong man in todays world, looking through the lens of good well-being. While most men start with the concept of physical strength,  we are able to develop a bigger and better understanding of emotional and family health by visiting what the word "Manaaki" means to them. Friendships are strengthened and everyone's support network grows from being a part of our Mens Focus programme.
Dance Out
If you love music and movement then this is the programme for you!
Dance has always been a great way to express oneself, get physically active, engage coordination skills and memory all while getting fit and having FUN! There is no wrong or right way to kanikani, so bring your enthusiasm, energy, and best moves!
This program caters to all skill levels and abilities – The group learn new choreographed dances alongside new tracks each term.
Our 2022 Dance Out participants won the Heart Kids NZ Dance competition – a fantastic achievement for everyone involved
Champions Fitness Training
Fitness can be a challenge and our Champions Fitness Programme supports all abilities  by getting them moving in a fun and challenging environment. We offer a variety of activities that help every participant progress towards their fitness goals, with increased motivation and inspiration to participate and succeed.
Activities include basketball, circuit training, endurance, motor skills and yoga as well as focusing on nutritional information and healthy food choices. We also focuses on preparing our clients for sporting events in the community