Technology
Whether you're a keen tech whiz or a little shy on computers we have a programme for you. We offer programs in basic keyboarding, fun and educational internet use, as well as graphic design and podcasting. 
Podcasting 101
Podcasting 101 is an exciting programme where clients will find out what it takes to produce their own podcast! From being a host and interviewing special guests, to using editing software and sound equipment. Podcasting 101 is a great opportunity for our clients to engage in their own processes while giving them a platform to share their own perspectives.
Social Media
This programme is aimed at those who are looking to challenge themselves. We have a range of online activities that focus on challenging the memory, testing hand eye coordination, problem solving as well as numeracy and literacy skills. Social Media is a great opportunity for clients to extend their knowledge base, discover technology or build on their existing computer skills with our support.
Keyboard Masters
This programme gives clients the opportunity to practice and develop keyboard skills to confidently type with accuracy and increased speed over time.
Canva Creative
Our very own graphic design programme utilizes the Canva platform to create digital content and graphics for every day products.
Participants learn the basics of digital design and layout with the opportunity to create and enter Canva's weekly design challenge. Having mastered the basics of design, participants have the opportunity to design their own e-portfolio of designs based on their choice of topic or theme, while learning to incorporate animation, music and digital videos.
Word Whizz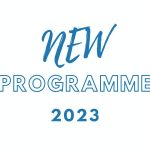 New in 2023 this programme explores word-processing using Google docs. Participants will learn how to create and edit documents including knowing how to insert images, align and format text as well as exploring other programmes in the Google Suite.
Spotlight Media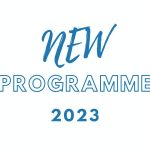 New in 2023 Spotlight Media focuses on discovering hidden aspects of the internet and how to integrate them into our lives. With a strong focus on internet safety and awareness this programme is for those keen to explore the world wide web.