Social Sciences
Knowing our place in the world is an important part of building confidence and creating a sense of belonging. Knowing our whakapapa, taking care of the environment and understanding and exploring our world support us to live full and happy lives 
Geography/History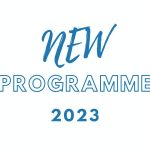 We've upped our game on last years geography programme and introduced history to the mix. Our new programme focuses on learning not just about locations but the history – starting with what's in our very own back yard in the Hutt Valley and Wellington Region. If you love to travel or are a bit of a history fan – this programme is for you!
Enviro Kiwi
Enviro Kiwi is for those who are wanting to learn how be more sustainable and take care of our planet.  The programme focuses on sustainability, repurposing, reusing, and recycling with a focus on international and national awareness campaigns taking place.
We head out into our local community and collect rubbish each month as part of the Hutt City Council efforts to keep our valley clean and safe.  Last year we collected over 40kg of rubbish as part of the programme becoming more educated on how to be a tidy and responsible kiwi that take care of our environment.
Myth Explorers Club
Myth explorers club is an interactive learning experience. Clients are challenged with the  task of exploring mysteries and myths using science, technology, engineering, and math. By discovering new ideas, this hands-on programme focuses on problem solving, critical thinking and reasoning skills.
Quizmasters
Quizmasters is a great opportunity for a bit of extra fun while learning new things! We have many handmade quizzes tailored to both encourage having a go and challenging people to really think hard. Our quizzes line up with national and international observance days such as Valentine's Day, Anzac Day, World Oceans Day, NZ Music Month, Healthy Habits, and many many more!
Worldly Discussions
Our worldly Discussion programme keeps up to date with the latest world events, discussing and debating the upsides/downsides and outcomes of the goings on in the world around us. This programme is aimed at further our current event knowledge and exploring the world beyond the media, covering social impacts of day to day events.