Life Skills
We support our community to live independently and confidently. Whether its learning about budgeting, cooking, home hygiene or road safety we have something to offer. Life skills is also about confidence and knowing your place in the world and we offer programmes in these areas also.
Road Ready
Have you ever been curious to know what it takes to get your Learner Drivers License? All that information can seem overwhelming, but with our support and the right tools, we can help you achieve getting your Learners License. This is a self paced programme, where we work together on learning the road code and practicing the tests, so you can achieve that PASS!
Community Watch
Learning all about the services and businesses in our community helps us live better lives. Knowing what groups exist that we can join, such as support organizations, sports teams and hobby groups can improve our wellbeing and create life-long friendships in our own back yard.
Independent Living
If you're looking to move out on your own one day, this program is for those who wish to gain knowledge and skills on how to take care of themselves at home and in the community independently. Included in the program are learning how to do washing, making your bed, budgeting, creating an individualized weekly task chart and much more. You may decide to learn these skills toward flatting with friends or living alone, the choice is yours.
Social Savvy
Knowing how to communicate and interact with others can be confusing. Our Social Savvy programme explores different scenarios we face each day and together we navigate safe and appropriate ways of interacting with others.
Flatmates Cooking
If you want to develop your cooking skills to live independently, know how to be safe in the kitchen and know what tools you will need to be a 'Master Chef' in your own kitchen, this programme is for you! Learn about food safety, kitchen tools, and different cooking techniques. Try new recipes and create your very own recipe collection in our purpose designed kitchen while having fun!
Toastmasters
Our toastmasters programme focuses on improving communication skills through public speaking. By developing good communication skills and being aware of their body language, our clients can confidently overcome barriers that help them become great speakers and effective listeners.
Cooking Room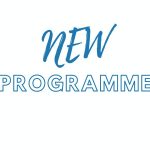 Cooking Room is a 12 week program, designed for those who are currently living independently, or are already 'Master Chefs" in the kitchen at home.
Participants have the opportunity to cook and bake creations every Friday, working together as a team and sharing their skills and knowledge.
Discovery Quest
Wouldn't it be great if we knew why we are good at doing some things naturally? You can! Discovery Quest unlocks and explores what you naturally do best by identifying your unique talents, recognizing them and exploring how best to develop then. We tap into your talents under the guidance of our very own Strengths Network Accredited Coach and begin to understand ourselves a whole lot more.
Graduates who have completed the course show a better understanding of who they are and why they do the things they do, resulting in increased confidence and understanding what they can bring to a volunteer role, employment or vocational study. Discovery is a great tool to help us at Manaaki Ability Trust match client's skills and talents for vocational placements and study.
Arrive Alive
Developing and learning basic road safety rules when out in their community helps keep everyone safe and gives us the confidence to explore our world further. Arrive Alive helps us recognize hazards and things that may be a danger such as cars, strangers and how to keep safe. We also have discussions around public transport, Total Mobility Cards and being responsible in the community and home.
Manaaki Karate
The New Zealand Disability Association provides our clients the opportunity to experience the joy and benefits of Karate, at our premises on Friday afternoon.
Stephen brings a wealth of knowledge to the centre volunteering his time with us to teach clients basic self-defence, learning patience, what the different coloured belts mean and teamwork.